Pollux releases their third product with Epishine's light cell
Pollux, one of Epishine's first customers, which already has two light-powered products on the market, is now revealing a new product in the Hadar family: "Hadar Cold", a connected sensor for sub-zero temperatures. The sensor is designed to help preserve, extend, and ensure the shelf life of refrigerated products, without the maintenance cost for replacing batteries.
"When your business model relies on fresh- delicious, and safe to eat food, optimizing your entire cold chain to keep things at the right temperature should be your top priority. Today businesses often replace batteries at a predetermined interval, which can result in them replacing a battery that still has 30-40% energy left. Furthermore, batteries and cold climate isn't a good match which means that a standard battery can lose as much as 50% of its capacity in temperatures sub -10°C. For Hadar Cold this is not an issue as it runs completely without batteries." says Lars Mokvist, Pollux.
"Our solar cells are optimized to generate sufficient electricity from ambient light, such as LEDs and fluorescent light to power low energy devices. It can harvest the tiniest amount of energy and an integrated energy store allows the devices to operate for several days in total darkness. Removing the maintenance cost of battery replacement strengthen our customers' business cases, and the reduced usage of disposable batteries benefits our environment." says Mattias Josephson, VP Business Development, Epishine.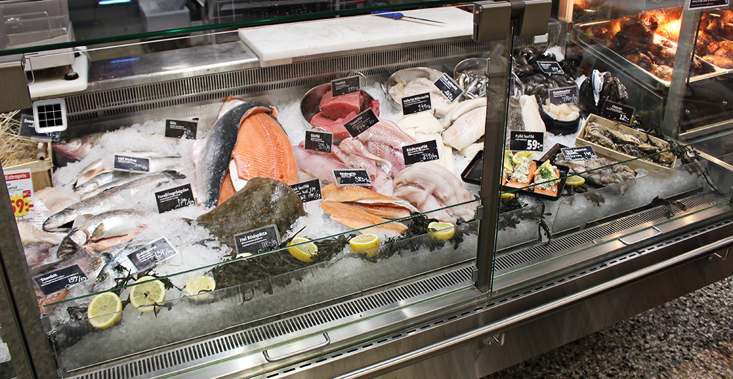 Hadar Cold is designed and optimized for temperatures below zero (-20°C to +60°C) and is the third one in the Hadar family, that is powered by Epishine's solar cell that harvests indoor lighting.

About Hadar
The Hadar family consists of a wireless, battery free and maintenance free temperature and humidity sensors. Hadar and Hadar Home are designed for Smart Buildings and Smart Homes (Hadar Home is designed to work in situations with very little light to harvest). Hadar Cold is designed and optimized for temperatures below zero (-20°C to +60°C) targeting Retail.

ABOUT EPISHINE
Epishine's business is based on pioneering manufacturing breakthroughs within printed organic solar cells. Their disruptive process steps provide a unique scalability in terms of manufacturing and also industry leading efficiency in low light.
Epishine's first product is optimized for low energy lighting indoors. It's a small, thin, and flexible light cell, printed on recyclable plastic that is easily integrated into small electronics where it converts the ambient light into electricity. The light cells eliminate the need for costly battery replacements in wireless sensors and similar devices in our increasingly connected world.
‍The company was founded in 2016 and has 25 employees with headquarters, lab and manufacturing in Linköping.
‍epishine.com
ABOUT POLLUX
Based in Stockholm, Sweden, Pollux Innovation is a customer-focused technology, design, and innovation company. Founded in 2018, their expert team use the latest technology, and all of its capabilities, to offer companies around the world new and innovative technical products. Always with a focus to promote sustainable and renewable solutions. By collaborating with some of the most interesting tech-companies- and people in the region Pollux Innovation is well placed in the forefront of sustainable design and innovation. Their consultative sales approach yields a deeper understanding of market needs- and gaps. They are small enough to adapt to the market needs, yet they are backed by a century of experience within the team.
‍pllx.se
Sign up for our press releases