Meet us at TechBlick
Welcome to our exhibition booth and the networking lounge of TechBlick, free of charge. You will be able to meet and network with industries within; Wearable Medical Sensors, Printed Electronics, E-Textiles, Smart Skin Patches, Flexible Hybrid Electronics and 3D Electroncis.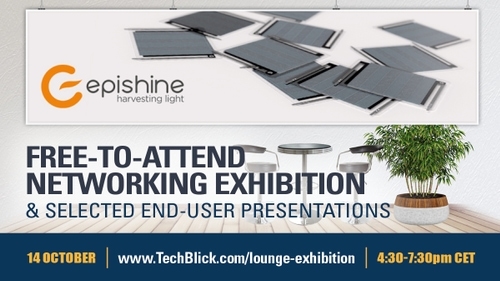 Join us in TechBlick's engaging and buzzing 'in-person virtual' LIVE event, which makes virtual interaction real and brings together leading OEMs, manufacturers, material suppliers, and innovators.

You can meet us and hear a hand-picked selection of end-user and technology presentations, and network with all the key players in the field virtually from the comfort of your own location.
Join us live to visit and network with over 40+ exhibitors.