Epishine Welcomes New CEO, Anders Kottenauer, in a Strategic Leadership Transition
Epishine, a Swedish energy impact company renowned for their market-leading printed solar cells, is proud to announce a strengthening of their executive leadership team.
Anders Kottenauer, a seasoned industry leader with an exceptional track record in commercial scaling, will assume the role of Epishine's new Chief Executive Officer starting in October. With extensive expertise within the electronics industry and original equipment manufacturer (OEM) relationships, Anders is ideally positioned to navigate Epishine through its next growth phase. His leadership is particularly valuable at this juncture, as the company is gaining heightened interest from major tech giants.
Epishine's provides a smarter way to power electronics, by capturing indoor light, making cables, disposable batteries, and the associated maintenance a thing of the past. With their market-leading printed solar cells, Epishine's solutions embody the future of energy efficiency and sustainability. Following her successful tenure as Epishine's CEO, Anna Björklou will step into the role of Chief Operating Officer (COO), as part of a strategic move designed to sustain the company's ongoing growth and innovation, while placing a greater emphasis on developing and scaling manufacturing.
"We wholeheartedly welcome Anders as the new CEO of Epishine. With his long-standing expertise in business expansion within our industry sector, we are confident that he is the right leader to guide our company into the future," said Anna Björklou, outgoing CEO and newly appointed COO. "I am excited to continue my journey with Epishine in this new role, with a dedicated focus on operational excellence."
Anders expressed his enthusiasm about joining Epishine, stating, "Epishine's mission to disrupt the electronics industry aligns perfectly with my own passion for sustainability. I am honored to lead such an innovative and forward-thinking company and look forward to working alongside the talented team at Epishine to drive meaningful impact."
"The board of directors is excited about the new era that Anders will lead at Epishine. His vision and expertise will undoubtedly elevate our company to new heights in our aim at sustainable energy solutions," added Ola Johansson, Chairman of the Board at Epishine.

Epishine remains committed to supporting their customers and the electronics ecosystem with a transition to a sustainable and maintenance-free power source. Aiming for a world where energy is not a problem.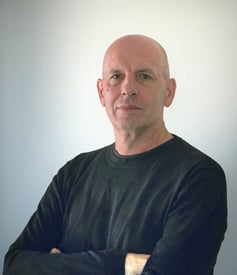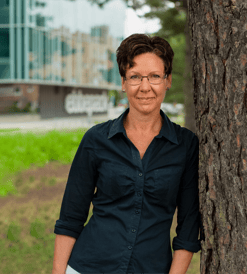 ABOUT EPISHINE
Epishine is a Swedish energy impact company, reimagining the capture of light with market leading printed organic solar cells.
Our technology captures indoor light to make electronics self-powered, making cables, disposable batteries and unnecessary maintenance a thing of the past.

PRESS CONTACT EPISHINE
Kristina Hagstedt
Communication Manager
kristina.hagstedt@epishine.com
+46 (0)73 466 63 43