Epishine Unveils the World's Most Resource- Efficient Solar Cell Factory
Epishine, a pioneering Swedish energy impact company, is thrilled to announce the launch of their new solar cell factory with a capacity of one hundred million modules per year. This expansion into a larger state-of-the-art roll-to-roll facility is a direct result of the growing market interest across industries and a wide range of applications.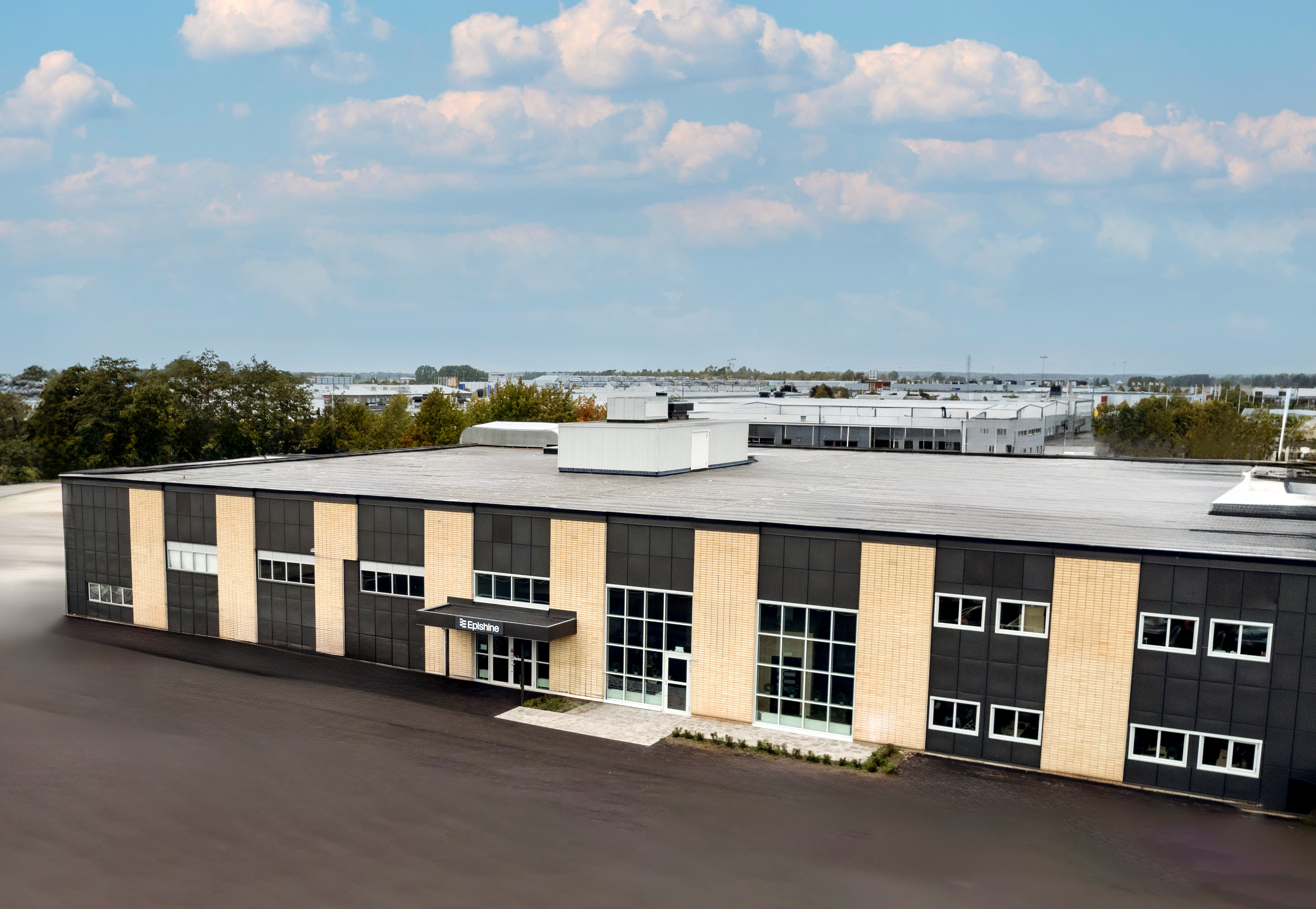 Epishine is driven by a vision to revolutionize printed solar power technology for the betterment of people and planet. Their new factory is dedicated to capturing indoor light to make electronics self-powered. This eliminates the need for cables, disposable batteries, and unnecessary maintenance, while also focusing on the development of a smarter way to power electronics.
"Epishine's commitment to pioneering in our field is evident in important milestones like this," emphasizes Anders Kottenauer, CEO at Epishine. "This expansion showcases our readiness to meet the demands of our customers and a broader audience."
Epishine's factory leverages advanced roll-to-roll printing technology, enabling the high-volume production of their indoor solar cells. This technology facilitates the production of sustainable modules at an unprecedented scale, making disposable batteries unnecessary.

Jonas Bergqvist, CTO of Epishine, elaborates, "We have developed our unique roll-to-roll printing process of indoor solar cells with comparably low temperatures and efficient material usage, where for instance one gram of the semiconductor material is sufficient for several square meters of solar cells."

Epishine's new facility focuses on manufacturing market-leading printed organic solar cells. With this expansion, Epishine is ready to scale its production capacity to hundreds of millions of solar cell modules annually. Beyond enhanced production, the factory's strategic location allows for future expansion, ensuring that Epishine can scale quickly and be a superior partner for powering electronics.

This expansion aligns with their mission to redefine the capture of light as a viable power source. As the market for battery powered devices surges, the demand for sustainable power sources becomes more critical. Conventional batteries not only harm the environment but also fall short in meeting the needs of today's high-tech applications. Epishine's printed organic solar cells provide a clean, renewable, and reliable energy solution to this problem.

Anders Kottenauer concludes with optimism, stating, "We stand on the threshold of a remarkable transformation. With this new factory, we're not just expanding; we're embodying a new paradigm of scalable solar cell manufacturing for the future."
ABOUT EPISHINE
Epishine is a Swedish energy impact company, reimagining the capture of light with market leading printed organic solar cells.
Our technology captures indoor light to make electronics self-powered, making cables, disposable batteries and unnecessary maintenance a thing of the past.
PRESS CONTACT
Kristina Hagstedt
Communication Manager
kristina.hagstedt@epishine.com
+46 (0)73 466 63 43