Signostium Releases Digital Door and Information-Signs, Powered by Epishine's Indoor Solar Cells
Signostium, a frontrunner in facility management solutions, develops digital door and information-signs, powered by Epishine's market leading printed solar cells. This technology not only streamlines administration and management processes but also aligns seamlessly with Signostium's mission to pioneer a more sustainable and efficient way of distributing information in facilities.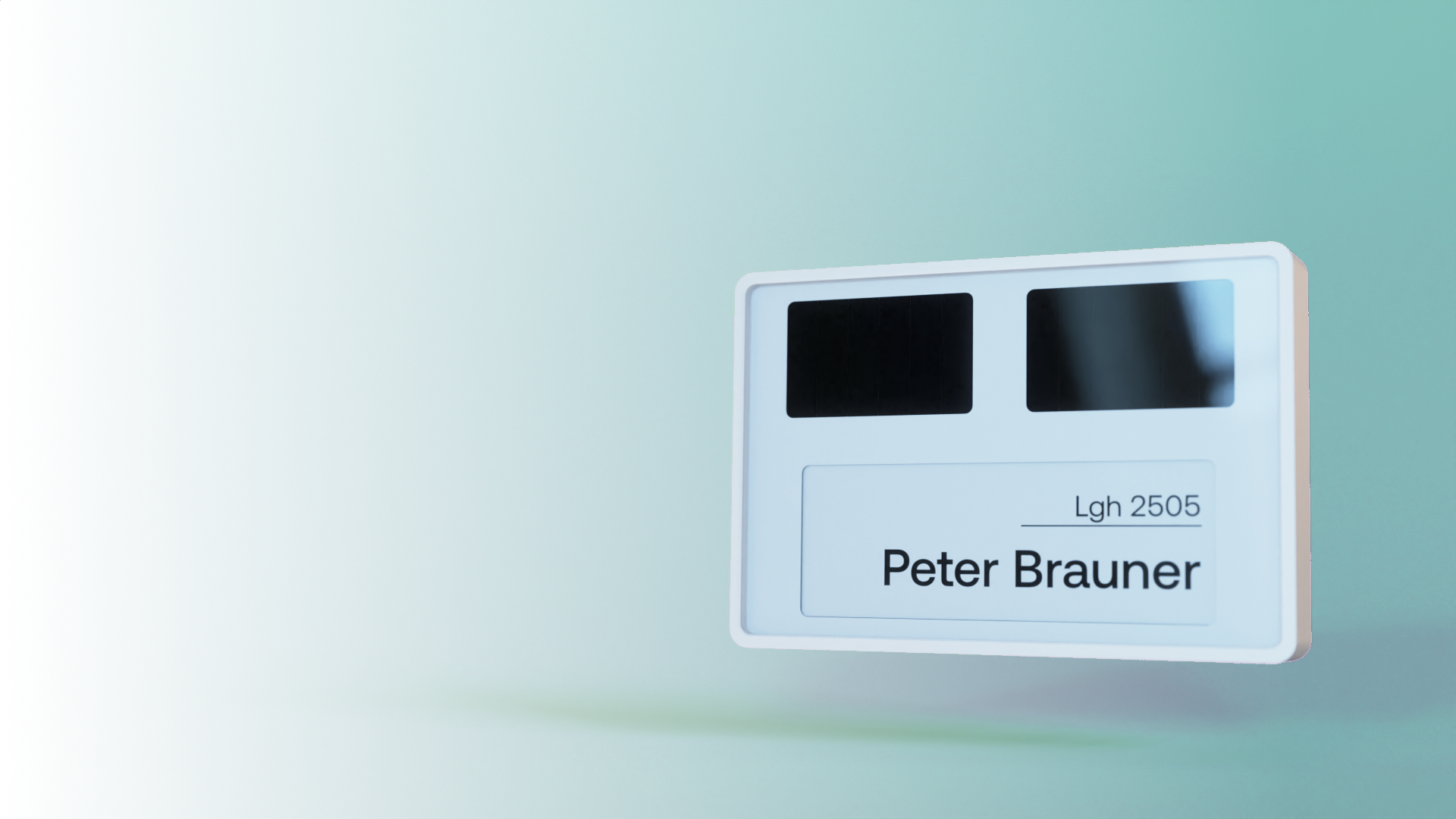 The Signostium digital door and information-signs simplifies displaying ownership of spaces and swiftly updating names. With an easy-to-use portal, administrators and facility managers can boost efficiency and reduce the hassles tied to traditional nameplate systems. As the demand for smarter, low-maintenance buildings grows, Signostium recognizes the potential for savings in both time and resources through digitizing door and information-signs. Epishine's printed solar cells power these digital signs, offering a smarter way to power electronics by capturing light for continuous operation without the need for disposable batteries.
"Signostium's commitment to smarter facility management resonates with Epishine's core mission. Our innovative technology captures light to power electronics in an eco-friendly way, transforming how we think about energy usage," stated Mattias Josephson, VP Business Development at Epishine. "Our collaboration with Signostium advances the journey towards greener, more sustainable building operations."
Epishine is a Swedish energy impact company on a mission to redefine the capture of light through market-leading printed solar cells. The synergy between Epishine's mission and Signostium's purpose creates a powerful force for driving change towards more sustainable practices.
"We're shaping the future of sustainable facility management – one that's smarter, more efficient, and in harmony with the environment," said Magnus Larsson, Co-founder and chairman of the board at Signostium. "We're excited to be at the forefront of this technological revolution, helping organizations and real estate owners optimize their operations while reducing their ecological footprint."
ABOUT SIGNOSTIUM
Signostium offers a unique turn-key solution digitalizing stairwells in residential and commercial buildings with energy-autonomous information and door signs, saving money for real estate owners and transformation to a more sustainable facility administration.
ABOUT EPISHINE
Epishine is a Swedish energy impact company, reimagining the capture of light with market leading printed organic solar cells.
Our technology captures indoor light to make electronics self-powered, making cables, disposable batteries and unnecessary maintenance a thing of the past.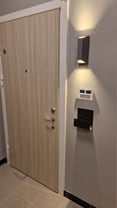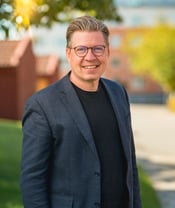 PRESS CONTACT SIGNOSTIUM
Magnus Larsson
Co-founder and Chairman of the board
magnus.larsson@signostium.se
+46 (0)70 325 76 96
PRESS CONTACT EPISHINE
Kristina Hagstedt
Communication Manager
kristina.hagstedt@epishine.com
+46 (0)73 466 63 43